2019 kicked off with a very busy month for MiRo and the team with the launch of MiRo-E at BETT 2019. In fact, MiRo has travelled a great distance all over the world over the last few months, from Singapore to India to China and then returning to start the year back at London basecamp. In some of the best cities in Asia, MiRo was presented to the technology and educational community who were all taken back by MiRo's friendly disposition and highly sophisticated robotic platform. No doubt we will be back in the region very soon.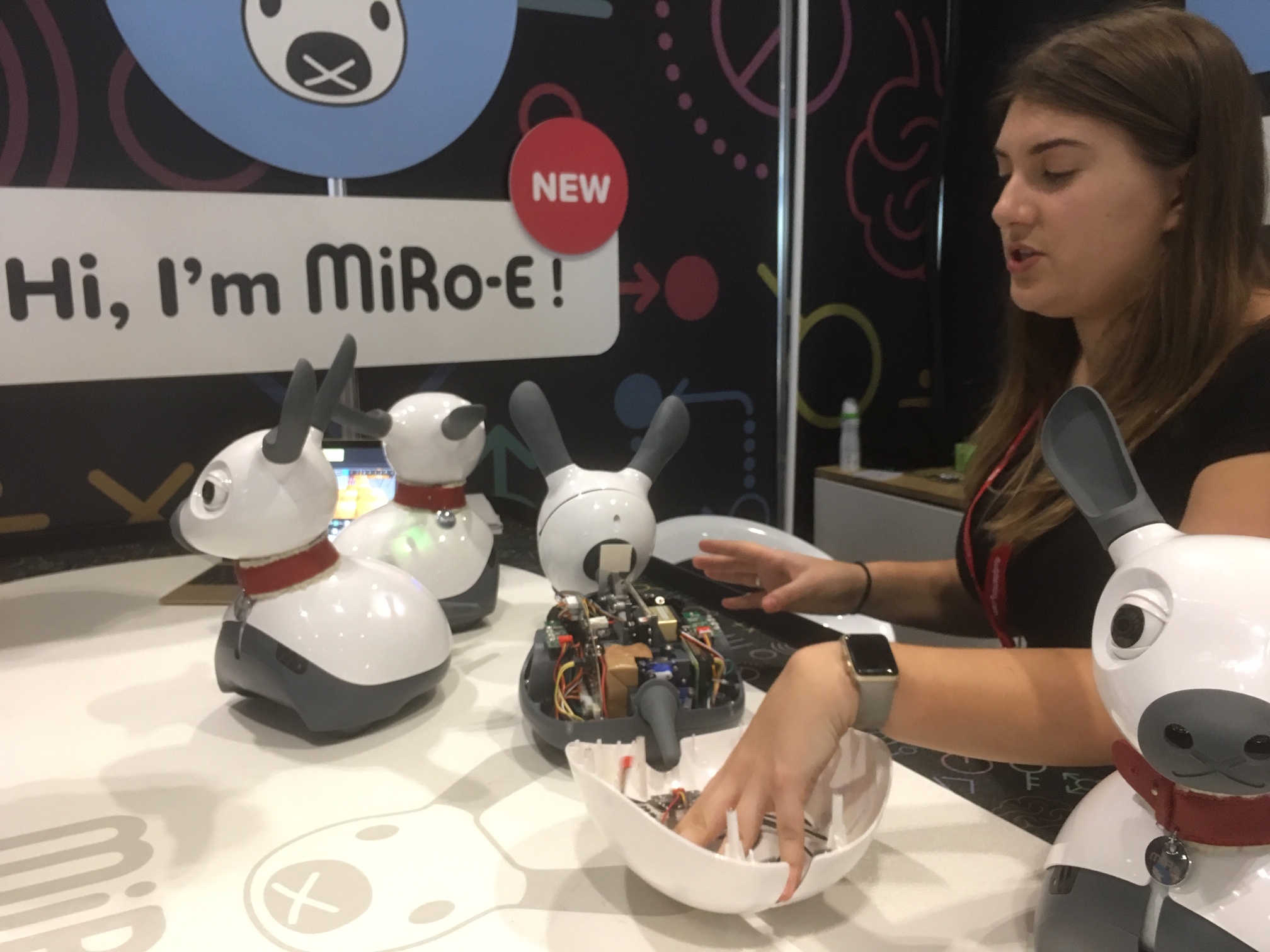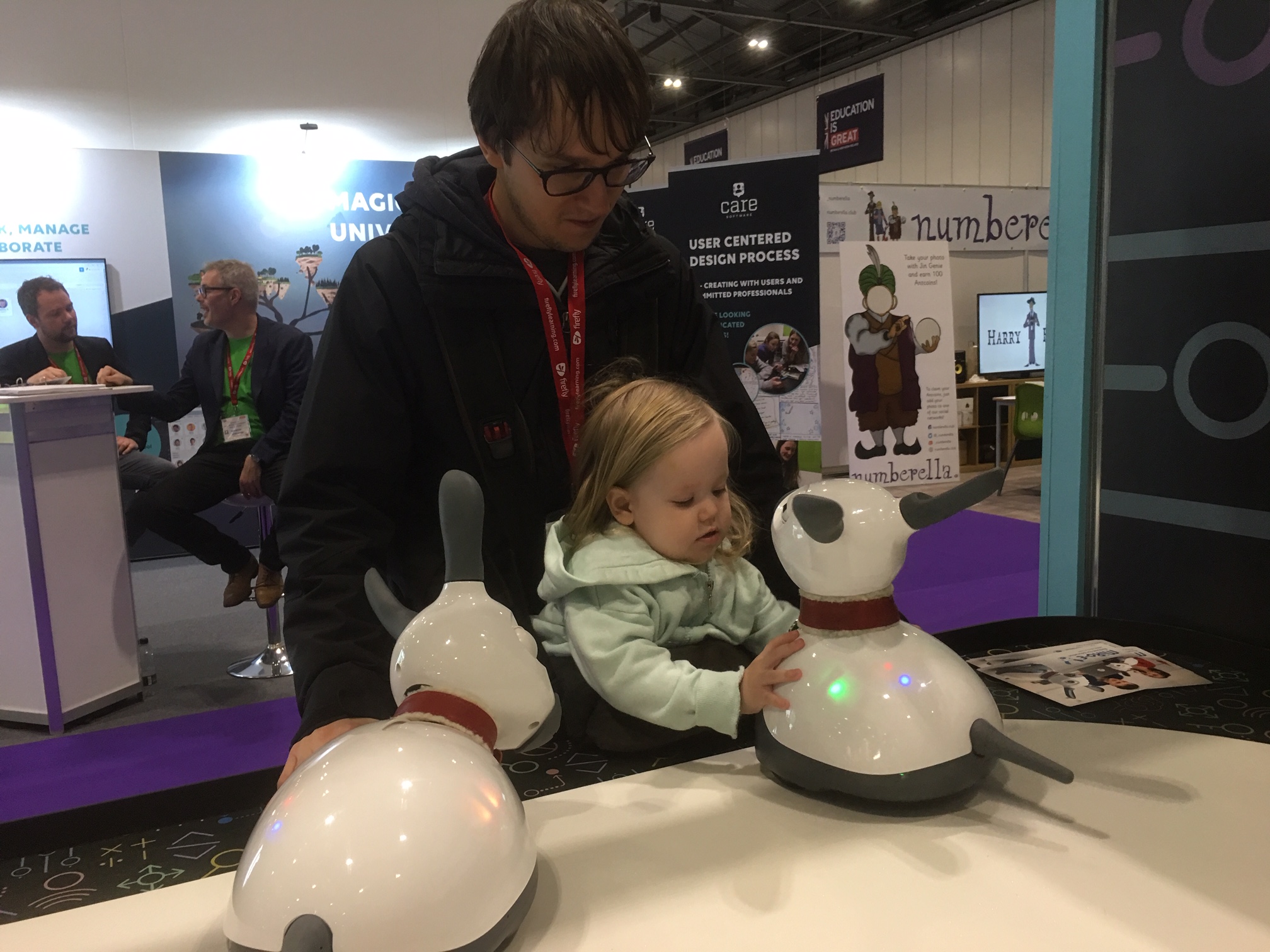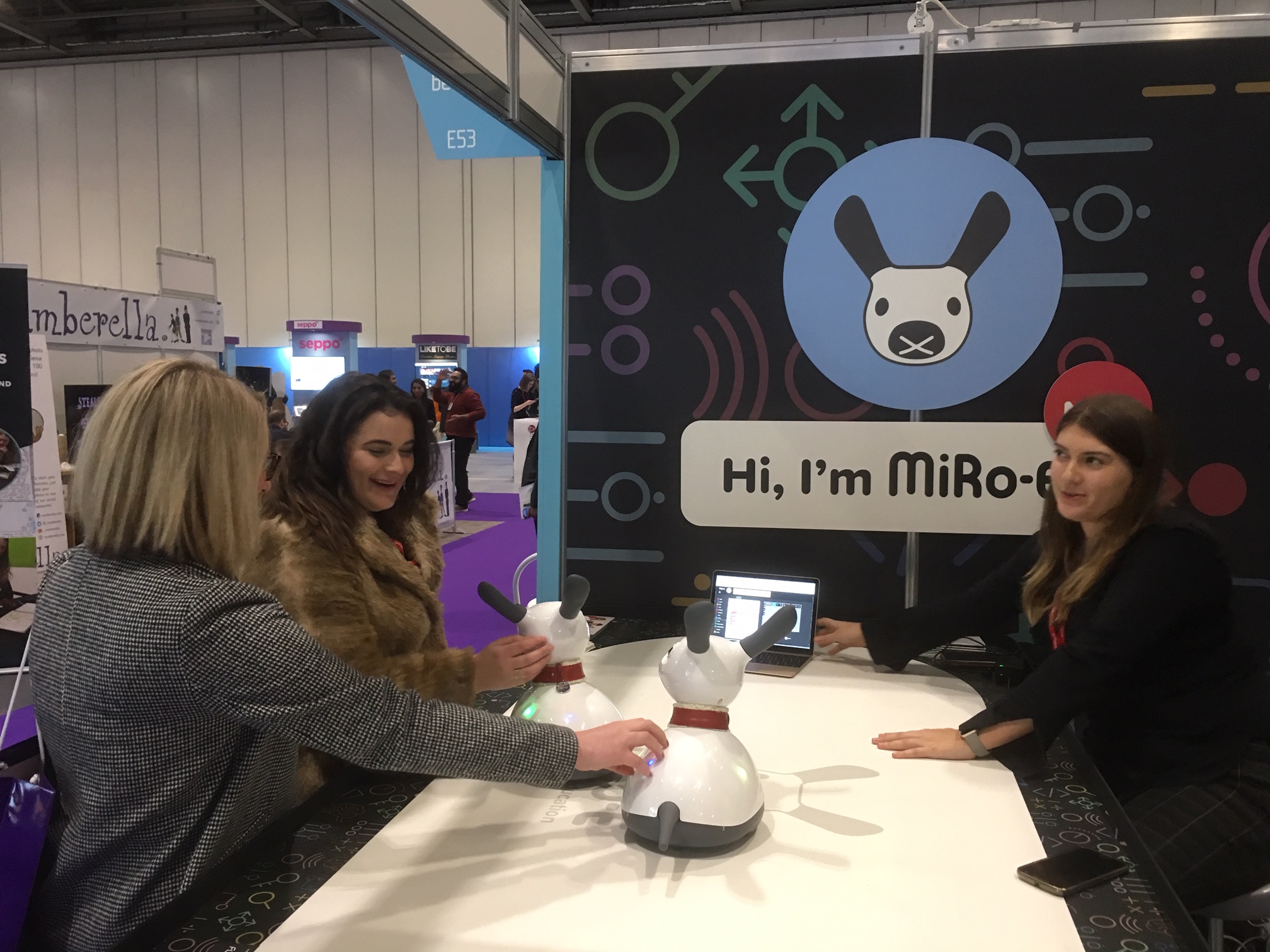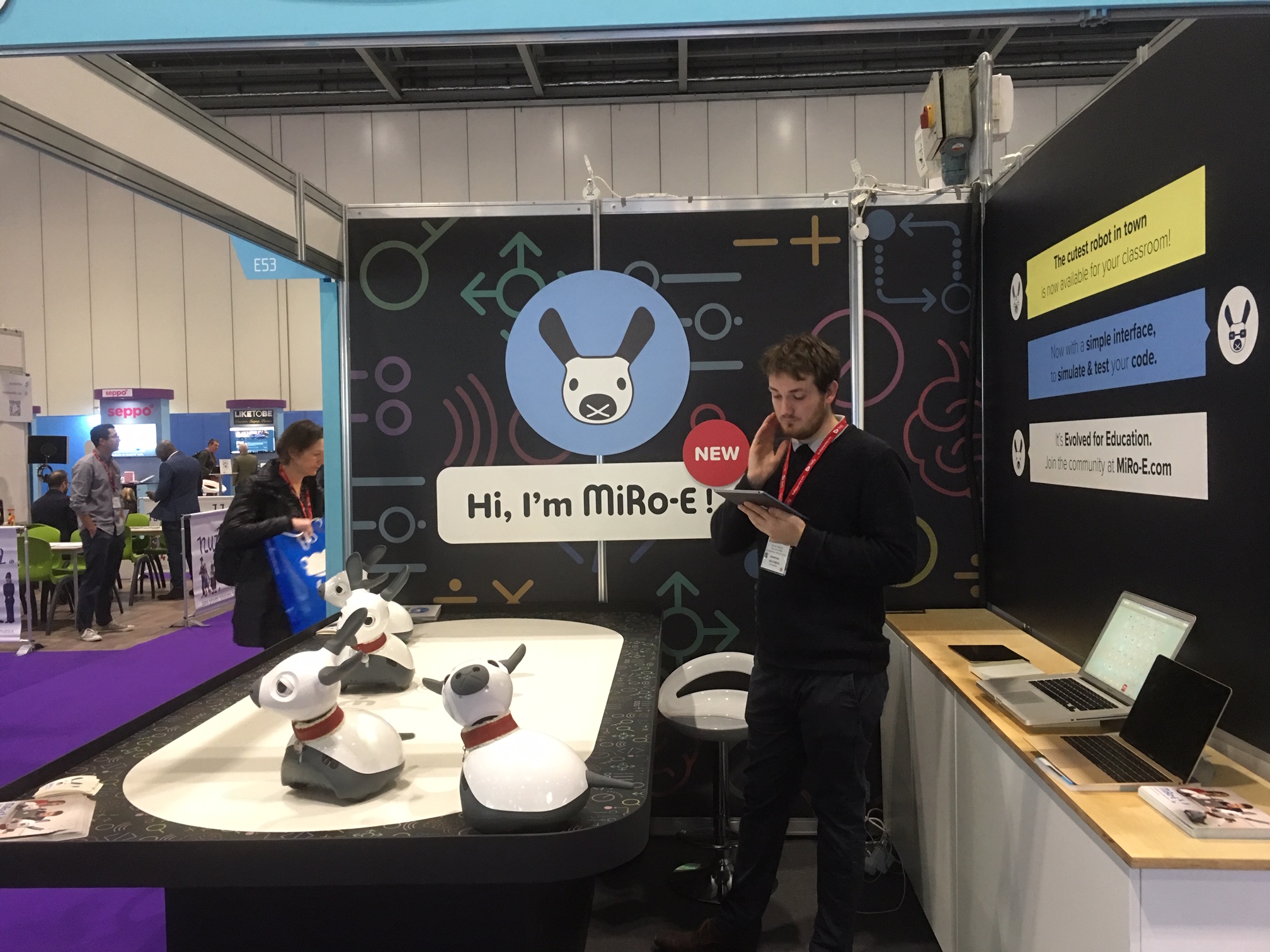 So why is 2019 an important year for MiRo-E? And what's our main focus? Education, education and education. Particularly STEM. The goal is to mirror the same success that we have experienced in universities by bringing a sophisticated research platform into schools to boost STEM learning in the everyday classroom.

Third generation MiRo-E has been re-engineered for education.
MiRo-E provides unparalleled interaction with students and their environment, providing an opportunity to engage non-STEM minded students in the Digital Curriculum and has been proven to change the way learners view themselves in the context of STEM.
The user-friendly interface gives students a unique workspace to follow a curriculum or test their own code on a simulated MiRo. This can then be run within the physical robot, allowing several students to develop their own behaviours by using a mix of established text and block-based programming languages. MiRo-E's engaging pet-like personality stands out from other educational robots and immediately stimulates student's imaginations – whatever gender. They learn how to code, implementing their creative ideas through the highly featured platform.
MiRo-E is an excellent classroom tool, including SEN and student emotional care. It can be used from P-12 and in various subjects to provide a well-balanced multi-level learning experience. Example modules help guide educators to develop learning materials that encouraging team working.
If you're looking for a highly specified, low cost and sophisticated robotic platform for your school, why not get in touch with us today for an online demonstration?
Failing that, why not check out some cool images from India and the BETT 2019 show including happy MiRo-E users that are unboxing their new MiRo-E's all over the world as I am typing this.